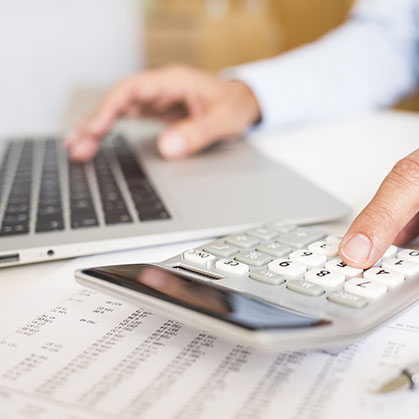 Estimate Your Health Care Costs
We are committed to helping patients make informed decisions about their care. Our Cost Estimator tool helps you estimate your out-of-pocket costs for care. This tool provides cost estimates for at least 300 common medical services and procedures.
While this tool can help you estimate some health care costs, it's important to know that it only provides a partial estimate. This good faith ESTIMATE should not be relied on as the final out-of-pocket cost for services as your final cost will vary based upon your specific needs at the time of the service, including additional treatments or services deemed necessary by the physician and/or additional information provided by your insurer.
This good faith ESTIMATE does not include bills from medical specialists, including by not limited to: physician charges, anesthesiology charges, radiologist reading fees and pathologist fees. Charges from these medical specialists will be billed separately to you.
For a more complete understanding of your financial responsibility, contact your insurance provider. You may also contact us to speak with a Kane County Hospital financial counselor and learn about financial assistance options you may be eligible for.