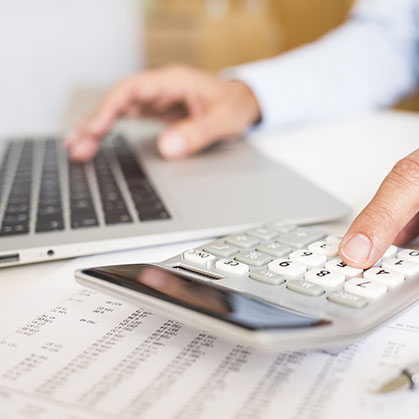 Purpose
This policy sets forth the guidelines and procedures to be followed by the Business Office staff for qualifying individuals for Financial Assistance.
Policy
Kane County Hospital, as a matter of policy, treats all patients requiring medically urgent care regardless of their ability to pay. As a service to the patient, the hospital will make charity funds available to those who qualify according to the guidelines set forth in this policy.
Guidelines
I. ELIGIBILITY: The following are guidelines for Financial Assistance Eligibility:
A) Total household income must be less than 300% of the Poverty Guidelines published annually by the Department of Health and Human Services. See Exhibit 1 for discounts based on income and household size.
B) A Financial Assistance application with requested documents
C) Financial Assistance funds will be available only after all other reimbursement possibilities have been exhausted.
D) The patient must be willing to forfeit nonessential assets, including recreation vehicles and livestock, to help offset the amounts to be adjusted. Kane County Hospital reserves the right to determine which assets are eligible for forfeiture. Proceeds from the sale of these assets must be applied to the account before the Financial Assistance adjustment is applied.
E) The patient must be willing to work off a portion of the debt if physically able to do so.
II. APPLICATION: The following items are usually included with the Financial Assistance application.
A) A completed copy of the Financial Assistance application signed by the head of the household.
B) A copy of a Medicaid denial for the month in which the service were rendered.
C) A copy of the prior year tax return.
D) Verification of all income since the last tax return was filed, including copies of check stubs or electronic deposits.
E) A listing of each date of service for which the patient is requesting consideration.
F) Copies of previous Financial Assistance applications.
G) A signed release detailing all bank accounts with authorization for Kane County Hospital employees to Verify account balances and activity.
H) Any other documentation necessary to verify income and assets. A note should be included for why an item was omitted or not required.
I) For the 20% and 15% discount levels a simple statement of income and family size is all that is needed.
III. PROCEDURES
A) The Business Office and Admitting staff will be responsible to identify all potential Financial Assistance participants.
B) It will be the guarantor's responsibility to complete the written application and supply the necessary financial information and supporting documentation.
C) The guarantor will be responsible to make payments according to payment guidelines during the application process.
D) The Kane County Hospital Patient Representative or other person responsible for processing Financial Assistance will be responsible to insure that all necessary documentation is compiled before the application is presented for consideration.
E) The Financial Assistance application will be reviewed by the Business Office Manager and presented to the Chief Financial Officer for approval.
F) It shall be the right of Kane County Hospital to allocate the resources available for Financial Assistance assistance at its own discretion. Allocation of Financial Assistance reserves will be made on a first come first serve basis, based on the day the completed application is received and dated by the hospital.
G) This policy can be suspended by the board of directors at any time.
IV. DEFINITIONS:
A) INCOME is defined as total annual cash receipts before taxes from all sources, with the exceptions listed below. Income includes, but is not limited to money, wages and salaries before any deductions, regular payments from social security, unemployment compensation, workers' compensation, veterans' payments, public assistance, training stipends, alimony, child support, support from anyone not living in the house hold, pensions, annuity payments, college scholarships or assistance, dividends, interest, royalties, net rental income, gambling or lottery winnings or other assistance as deemed appropriate.
Income does not include assets drawn as withdrawals from a bank, Medicaid payments, food stamps, school lunches, or other assistance as deemed appropriate.
B) HOUSEHOLD consists of all the persons who occupy a housing unit, whether they are related to each other or not. Income for each member of the household must be used to determine household income.
C) DEPENDENT CHILD is defined as a child under the age of 18 or a child living at home and attending school until the age of 21, whom the household is the legal guardian. The dependent child should be included on the guarantor's tax return.
V. SPECIAL CIRCUMSTANCES:
A) If a situation requires a substantial deviation from the policy, it must be reviewed and signed by two members of administration.