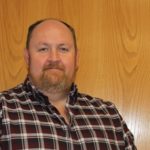 Jeff Mosdell
Board Chair & Kane County Hospital Trustee
Jeff was born and raised in Kanab, Utah. He is active in his church as well as the scouting program, and served as a volunteer firefighter for 18 years. As a Firefighter he served as the training officer, assistant chief, chief, safety officer and on the Board of Directors of the Southwest Regional Response Team.
After leaving the fire department Jeff joined the Kanab Library Board, a few months later he was asked to fill a vacancy on the Hospital Board. He feels being a KCH Board Trustee is a good fit and enjoys associating with those who have similar professional and volunteer desires to serve.
Jeff and his wife Pam have had three children whom they are raising to be community minded, and who will hopefully be able to come back here to raise their own Families. Jeff joined his father in the family mortuary business in 1994.
The many changes health care faces as it moves forward in this new century and political climate are challenges that Jeff is excited to try and face and overcome to the betterment of himself, the hospital, and the community as a whole.
Jeff joined the Board of Trustees in 2016.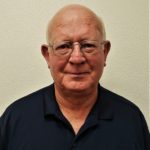 Robert Johnson
Board Vice-Chair & Kane County Hospital Trustee
Bob was sworn into office in the regularly scheduled meeting on September 1, 2020. He retired from a career in education in 2016, where he spent 19 years as the Superintendent of the Kane County School District. He comes to the board with a willingness to serve that is founded in his desire to support the community that he and three of his four sons live in.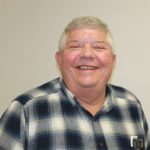 Ed Browning
Board Secretary & Kane County Hospital Trustee
Ed is married to Maggie (Aiken). Maggie's grandfather was Dr. George Aiken who was the first primary care family practitioner in Kane County. Ed and Maggie have 4 children and 6 grandsons.
Ed is a native of San Diego, California. He is a retired teacher and coach. He held the title of Mayor of Duchesne, Utah and currently is the President of the Utah/Arizona ATV Club in Kanab and Fredonia. Ed is also a current member of the Southern Utah University Athletic Hall of Fame Committee, and a delegate for AMAC (Association of Mature American Citizens). He is serving his second term as a Kane County Hospital Board Trustee. Ed began his trustee term in 2013.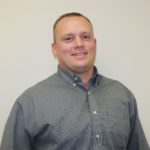 Ben Beckstead
Kane County Hospital Trustee
Ben graduated from Southern Utah University with a Masters of Accountancy in 2005. Ben grew up in Fillmore, Utah and moved to Kanab in 2009 after purchasing a CPA firm. He's works with many small businesses and individuals to help them with their tax and accounting needs. He married his best friend in 2002, they have 5 beautiful daughters. He loves living in Kane County and is enjoying all the wonderful activities with his family that this amazing community and geographic area offer and looks forward to a great future here.
Ben joined the Hospital Board of Trustees in 2014.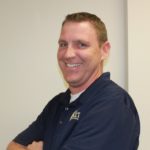 Chad Szymanski
Kane County Hospital Trustee
Chad was born in Salt Lake City, Utah and grew up there. He graduated from Utah State University in 2002 with a business marketing degree. A business opportunity convinced Chad to move his family to Kanab, Utah at the beginning of 2004 so he could start a career in the Assisted Living industry. Beehive Homes is a franchise, providing housing and care for the elderly in Kanab and Page, Arizona. In 2008 another opportunity presented itself, and he expanded his management business to include two additional locations in St. George, Utah.
Chad and his wife, Julianne are the parents of a daughter and 4 sons. They are grateful for the all of the opportunities that have allowed them to make Kanab their home. Chad enjoys serving in the community. Kane County Hospital board seemed to be a great fit for him.
Chad has served on the KCH Board of Trustees since 2007.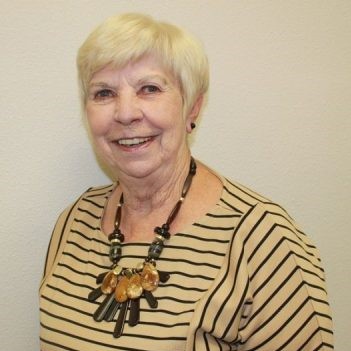 Karen Alvey
Kane County Hospital Trustee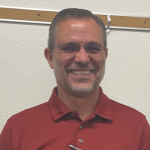 Stuart Allan
Kane County Hospital Trustee
Dr. Allan grew up moving from town to town throughout Utah and Arizona and graduated from Richfield High school. Academic pursuits were put on hold for a mission to Chile and 8 years in the Air Force as an Airborne Cryptologic Specialist, Spanish speaking. Undergraduate work was completed at Weber State University before moving to Forest Grove, OR and attending Pacific University College of Optometry where a Doctorate of Optometry was earned. After graduating, Dr. Allan moved his family to Kanab and started Kane County Eye Care in 1999. Dr. Allan joined the Board of Trustees in 2022.
Dr. Allan and his wife Wendy have three married children and have just started learning how amazing it is being grandparents.
Dr. Allan's interests include old cars and trucks, fishing, woodworking and snowmobiling.