Dr. Michael S. Hewitt, MD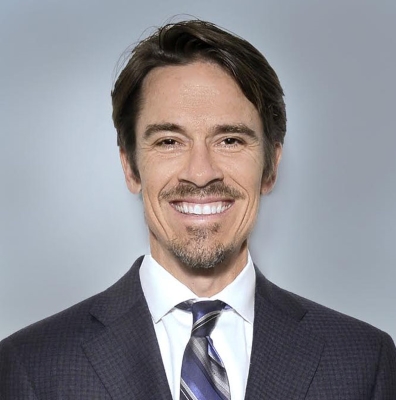 Michael S. Hewitt, MD specializes in:
Arthroscopic & Minimally Invasive Surgery
Shoulder Procedures
Knee Procedures
Rotator Cuff Repair
Anterior Cruciate Ligament Reconstruction
Complex Revision Procedures
UNDERGRADUATE SCHOOL
BS, Biology, University of California, Irvine, CA
MEDICAL SCHOOL
MD, Tufts University, Medford, MA
RESIDENCY
Orthopedic Surgery, Harbor/UCLA Medical Center, Los Angeles, CA
FELLOWSHIP(S)
Sports Medicine and Arthroscopy, Southern California Orthopedic Institute, Van Nuys, CA
Dr. Hewitt is a proud Colorado native. He attended college at the University of California, Irvine. While there, he competed on the track team in the pole vault and was awarded the 1992-93UCI Scholar Athlete of the Year. During this time, Dr. Hewitt developed an interest in athletic injuries and sports medicine. He graduated AOA from Tufts University School of Medicine and completed his orthopedic training at Harbor/UCLA Medical Center. He elected to pursue an extra year of training at the Southern California Orthopedic Institute as a fellow in sports medicine and arthroscopic surgery. This advanced training included arthroscopic and minimally invasive surgery of the shoulder and knee. Procedures such as arthroscopic rotator cuff repair, arthroscopic shoulder stabilization and anterior cruciate ligament reconstruction were emphasized. As a fellow, Dr. Hewitt had primary responsibility for both college and high school athletic teams.
Dr. Hewitt has published several original articles on subjects including ACL reconstruction, graft fixation and MR imaging for labral tears of the shoulder. He is a member of the American Academy of Orthopedic Surgeons as well as the Arthroscopy Association of North America. He is a former assistant physician for the Denver Outlaws professional lacrosse team. Primary interests include evaluation and arthroscopic treatment of shoulder and knee injuries.
Outside the office, Dr. Hewitt enjoys spending time with his wife Victoria and their two children. A family goal of visiting all 7 continents was completed in 2014, running a marathon or ultra-marathon on each adventure. As a family, they enjoy skiing, climbing, seeing movies in the theater, and playing any sport at the local park.
"Taking care of patients is an honor and a privilege. My interest in orthopedics began as a teenager after a significant knee injury. A reconstructive surgery and prolonged rehabilitation introduced me to the healing capability of medicine. I have never forgotten the moment I received the devastating diagnosis or the wonderful team that returned me to sport. Being a vulnerable patient made me a better physician. I truly enjoy interacting with patients and strive to listen, educate, and provide options for treatment," said Dr. Hewitt.
Contact information: KCH Specialty Group
Hospital Address: 355 Main St. Kanab, UT
Phone: 435-644-4115