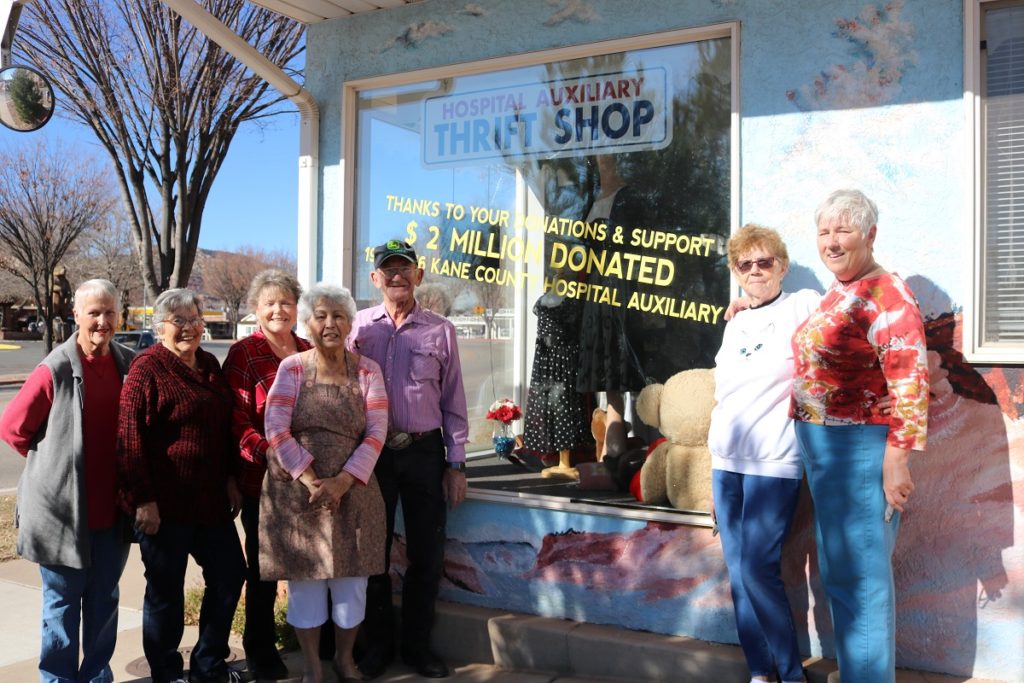 Those amazing Thrift Store volunteers and our outstanding community have helped meet the Thrift Store's $2,000,000 mark in donations since it began in 1989.
The Thrift Store volunteers receive kudos not only from our regional customers but from national and international visitors. Seasoned thrift store goers always comment on the presentation of goods, cleanliness of the store and the fantastic attitudes of the volunteers.
The Volunteers emphatically attribute their success to those who donate and their continuous flow of customers. President Emma Norton was thrilled to hit the $2,000,000 in donations but added, "please let everyone know that we couldn't do it without them." And they mean that.
Kane County Hospital's Board of Trustees, the administrative team and the entire staff also wish to thank the residents for their continued support through donations and purchases. A large portion of the Auxiliary donations will go towards the purchase of new equipment over the next year and a half. So, thank you again for everything you do. By the way if you haven't been into the Thrift Store, stop by and plan on spending some time there is so much to see, from clothing to toys, books, kitchen appliances, furniture and more.