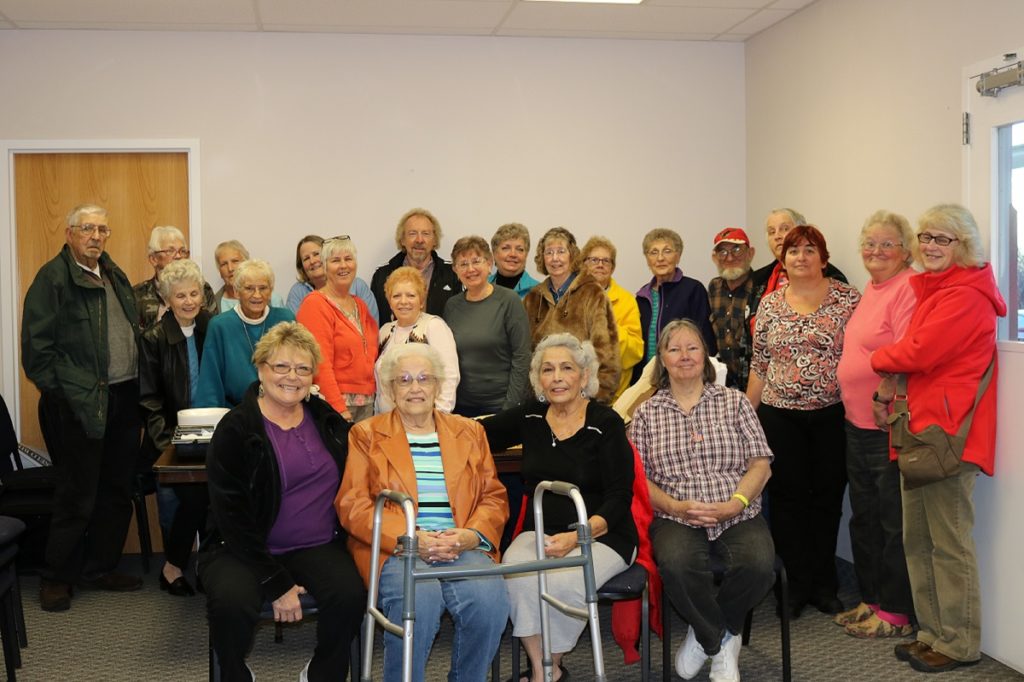 Mary Wade has volunteered at the Thrift Store for over 20 years. Her fellow volunteers from the Auxiliary shared pizza, a fond farewell and safe travels as Mary gears up for her move to California.
Mary seated in the front row in the buff jacket with some of her very closest and dearest friends. The group supporting Mary are all volunteers at the Hospital Auxiliary Thrift Store.
Mary seen with Auxiliary President Emma Norton. Emma takes pride in the fact that she coerced Mary into volunteering over 20 years ago.