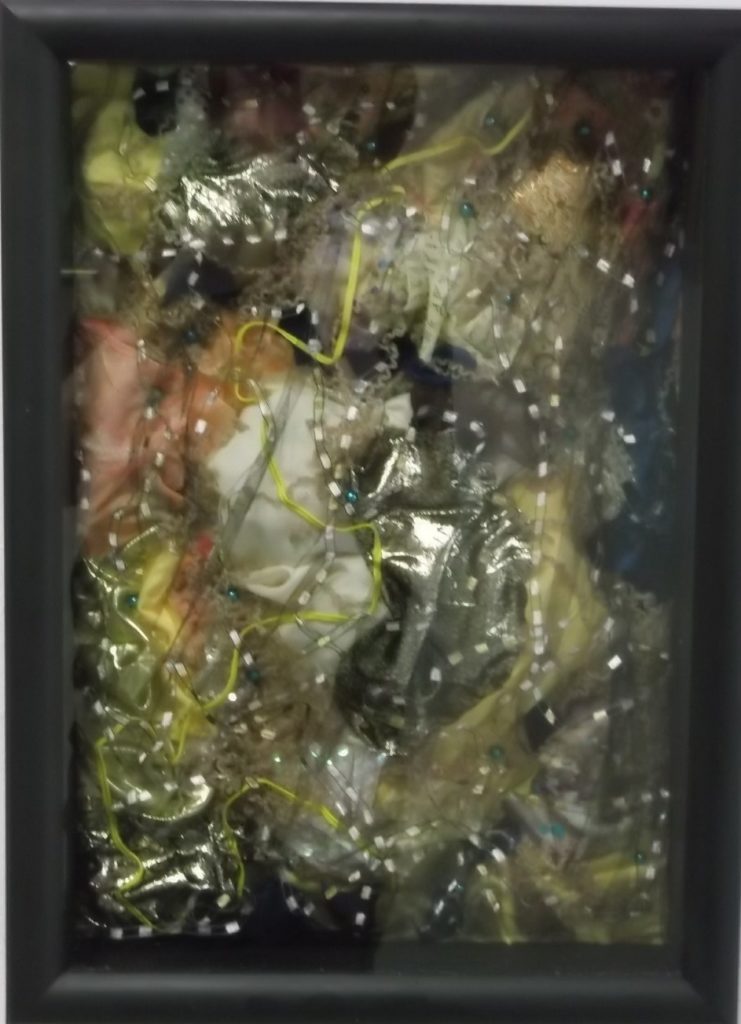 Tamiris Duke wrote, "In art everything has a different meaning. When looking at these collages allow the surface impressions of beauty or complexity lead you into their depth. Relax and allow yourself, to feel even deeper into the sensations of color, or motion, or texture, or delineated forms. For example, how does the color of each collage make you feel? Can you sense infinity in any of them?"
Tamiris earned her Master's degree in Psychology at Utah State University, where she also took many art classes. A short time later she relocated to Los Angeles and studied painting with Bentley Shad at the Otis Art Institute and Gordon Wagner who taught in the Los Angeles art program. It was during this time she also met Richard Mock. These three artists continue to influence her creative processes.
As a full time mother for 25 years her artistic path slowed a bit. With her three children being on their own she was able to dedicate her time to painting and studying Tai Chi Chuan and later to teach the form.
The fabric collage work began in 2012 after Duke discovered that the pigments in paints were affecting her health. In her process of determining the cause of her failing health she tried several mediums; oils, acrylics and finally watercolor, believing it was the medium rather than the pigment. "My dear friend and partner Will Volqardsen makes the shadow boxes which enhances the dimensionality of the collages," she explains.
Tamiris's work has been shown in several galleries in southern New Mexico, the Santa Fe Museum of Fine Arts and the Carlsbad Museum of Fine Arts.