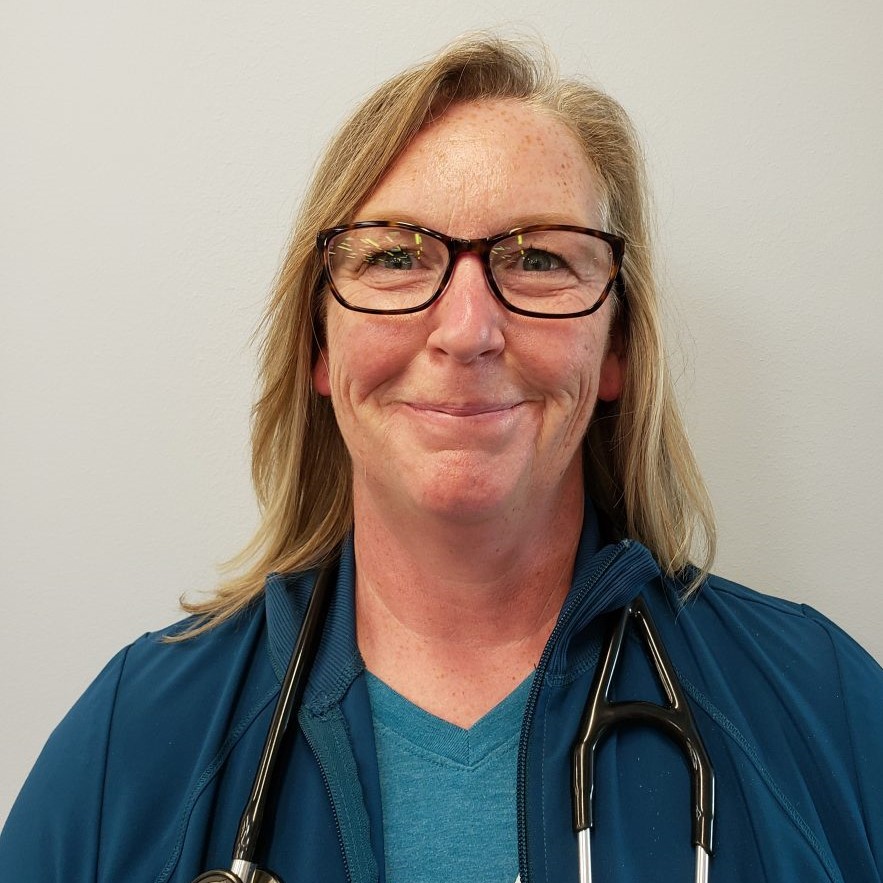 Chief Nursing Officer
Hours: Our nursing staff is on duty 24 hours a day, 7 days a week.
Phone: 435-644-4145
Contact: Julia Sbragia, DNP, Chief Nursing Officer
The Emergency Department at KCH is staffed and equipped for emergencies and patient services 24 hours a day 7 days a week. A physician is on call at all times. Our nurses have advance training in Cardiac Life Support, Trauma, Pediatrics and Stroke. We take the needs of our community very seriously, and strive to do what is necessary to provide superior care. Space is limited in the Emergency Department and due to privacy issues we as that visitors are limited to one per patient in the Emergency Department.
When should you go to the Emergency Department?
Difficulty breathing, shortness of breath
Chest or upper abdominal pain or pressure
Fainting, sudden dizziness, weakness
Changes in vision
Any sudden or severe pain
Severe or persistent vomiting or diarrhea
Coughing or vomiting blood
Suicidal feelings
Difficulty speaking
Unusual abdominal pain
Major injuries
Any other emergency
Our OB department has Four RN's that have specialty training in MOMs and are AWHONN Fetal Heart Monitor Certified. We have a dedicated OB nurse on call 24/7 to take care of you through your labor and delivery. Because we are small we are able to provide personalized care by dedicated nurses. We have two experienced Family Practice/OB physicians.
Our private birthing suites are designed to handle labor, delivery and recovery in a safe supportive environment. After delivery, new moms move with their babies into a comfortable, private postpartum room. To encourage family bonding after birth, mother and baby can both be cared for in the mothers room throughout her hospital stay. Our birthing suite is equipped with a new state-of -the-art fetal monitor with a central station at the nurses station.
Your doctor will tell you when to come to the hospital when you are in labor. Most first-time parents will be asked to remain at home until labor is well established – usually when contractions are about five minutes apart. Notify your doctor immediately if you experience any of the following symptoms at any time during your pregnancy:
Vaginal bleeding
Vaginal discharge that is unusual
Pain or burning upon urination, or decreased urination
Persistent nausea or vomiting
Leakage of fluid form the vagina
Sharp pelvic pain or severe cramping
Severe, persistent, frequent headaches
Visual disturbances such as blurred vision, white lights or flashes, dots in front of the eyes.
Sudden swelling in hands, feet and face
Falling or sustaining a blow to your abdomen
Noticeable decrease or absence of fetal movement
High fever – over 100.4 degrees Fahrenheit orally
Contractions more often than four times an hour if you are less than 37 weeks
Low back pain that comes and goes
Any other problem that feels unusual.
Our nursery is equipped to stabilize critically ill newborns. Our services are augmented with a resuscitation tool called the NeoPuff, which helps newborn infants struggling to take their first breath. The NeoPuff is used at neonatal intensive care units around the world and ensures that a baby receives consistent breath patterns with accurate pressure.
At times, transporting newborns to a neonatal unit is necessary, but the NeoPuff allows doctors at the hospital to help the majority of newborns with respiratory problems locally as opposed to transporting the infant which can be costly and stressful for the family.
We have two family practice physicians who are able to care for your newborn. Our nursing staff is Neonatal Resuscitation Certified. All our newborns have screening done including hearing and critical congenital heart defect. We have been recognized by the State of Utah for many years for our Exemplary Achievements in Newborn Hearing.
Our surgery department offers minor and limited emergency surgical services 24/7, with visiting specialty services. When scheduled for surgery at KCH, one will need to complete lab work and other tests such as EKGs and x-rays if necessary. To better facilitate a patient on the day of surgery, these test should be performed at least 1-3 days prior to the scheduled surgery.
Acute care in-patient unit: We provide for a variety of patients whose ages range from infancy to late adulthood that requires in-patient medical attention. We also offer Swing Bed services for post-acute care rehab. Our staff is committed to providing the best care available. We are happy to answer any questions concerning patient care, equipment, and patient condition, always within the government privacy guidelines.
To encourage patients and family members to participate in their care and healing we do bedside shift change report at 7:00 am and 7:00 pm. We encourage this participation to keep you informed and involved in your care.
During the flu season (October through May), children under the age of 14 are not allowed in patient areas including the acute care unit and OB. This is for the safety of your children, as well as the safety of our patients. There may also be restrictions when RSV cases are present.
Long-term Care Unit: KCH serves the needs of 15 long-term care residents is a home-like atmosphere. We have caring and trained caregivers, and have worked to develop therapeutic activities using music, art, pets, exercise and outside excursions. For those needing long-term care, a person could not ask for a better place to live. We provide a home away from home living among life-long friends and neighbors.