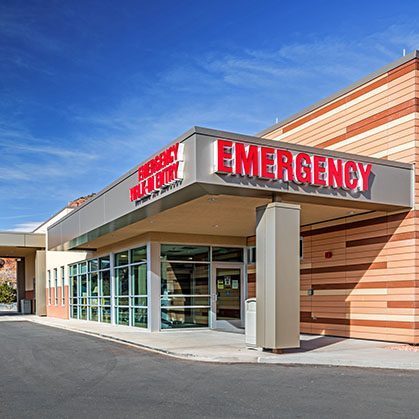 Emergency Room
Hours: 24/7
Phone: 435-644-5811
If you're experiencing an emergency, call 9-1-1.
Medical advice can not be given over the phone.
The Emergency Department at KCH is staffed and equipped for emergencies and patient services 24 hours a day 7 days a week. A physician is on call at all times. Our nurses have advance training in Cardiac Life Support, Trauma, Pediatrics, and Stroke. We take the needs of our community very seriously and strive to do what is necessary to provide superior care.
Space is limited in the Emergency Department and due to privacy issues we ask that visitors and family are limited to one per patient in the Emergency Department. If a minor child is being seen, both parents can visit.
There is a waiting room for additional visitors with drink and snack vending machines along with a T.V.