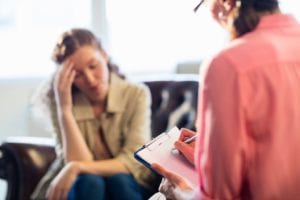 Position Summary
Very competitive beginning salary. Kane County Hospital is expanding its Behavioral Health Services and seeking applicants for a full-time Licensed Clinical Social Worker (LCSW) to join our multidisciplinary team. LCSW will provide direct therapeutic services to individuals (including children and youth), couples, and families.
Essential Duties
Addresses referrals from providers including referrals via warm hand-offs from ED or clinic
Provides therapy to clients in-person or via telehealth
Completes required documentation and paperwork including biopsychosocial assessments, notes and treatment planning and implementation in a timely manner
Demonstrates cultural competency and commitment to clients
Maintain case load of 25-30 clients weekly
While the duties of this position are primarily for outpatient therapy, LCSW may also be required to perform social service duties in the Emergency, Acute/Inpatient Departments as well as in our Long Term Care Facility
Supervisory Responsibility
This position does not have supervisory responsibility.
Physical Activity
In the course of performing this work, the incumbent:
Will spend substantial time standing, sitting, speaking and listening
Must regularly lift and/or move up to 10 pounds, and occasionally lift and/or move up to 25 pounds
Qualifications/Position Requirements
These specifications are general guidelines based on the minimum experience normally considered essential to the satisfactory performance of this job. Individual abilities may result in some deviation from these guidelines. Additional requirements include: 1) knowledge of electronic medical records; 2) knowledge of community and community resources; 3) ability to pass background check; 4) valid Utah Driver's License; 5) TB Clearance; 6) flexibility to work overtime, holidays and weekends.
Experience/Knowledge
To perform effectively in this position, the incumbent must have/be:
Working knowledge of behavioral health policies and procedures
Licensed Clinical Social Worker (LCSW)
Knowledge and experience with evidence-based practices, including trauma informed care framework
Knowledge and experience working with co-occurring populations (chronic health conditions, mental health and substance use)
Strong clerical/administrative skills including personal computer skills (Microsoft Office software)
Ability to make routine decisions and determine proper action based on experience within the limits of policy and procedures
Demonstrated oral/written skills
Ability to work effectively with people of diverse cultures, ages and economic backgrounds in a cultural competent and sensitive manner
Education
Masters Degree in Social Work or related field from accredited university. LSCW in good standing in Utah.
Equipment & Software Operation
LCSW may operate any/all of the following equipment:
Telephone, cell phone, fax
Computer, printer and related equipment
Copy machine
Computer software may include any or all of the following:
Microsoft Office
Internet applications such as Edge or Chrome
Work Schedule
40 hours per week, regular business hours; on call as needed nights and weekends. Benefits include medical, dental, vision, health savings account, life insurance, and 457(b) match.
How to Apply
Applications are available at Kane County Hospital Registration Desk or download an application from our website: https://kchosp.net. Email applications to knuttall@kchops.net or hand deliver to hospital at 355 N. Main St., Kanab, Utah.