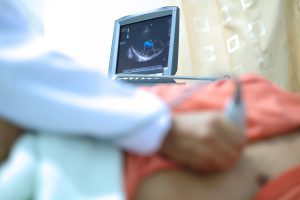 Position Summary
This position performs a variety of diagnostic cardiac/vascular and ultrasound exams for identification of abnormalities leading to patient diagnosis. This position will also perform imaging (x-rays) for diagnostic purposes. Must be willing to learn CT, any other modality will be a plus.
Responsibilities
Must demonstrate technical competence for performance protocols specific to the department.
Echo and/or Vascular Competency.
Prepares for exam by following patient identification processes, educating patient and family on procedure. Performs ultrasound exams consistent with related protocols and in a timely manner. Ensures patient safety and comfort and achieves quality outcomes.
Provide care helping patients feel comfortable and at ease.
Perform ultrasound procedures consistent with training and licensure. Accomplishes this by following proper protocols, appropriate and effective use of equipment.
Answers phone calls and prioritizes and schedules exams.
Keep current on all required continuing education to meet state and Federal regulations.
Attend all hospital regulated meetings, and hospital regulated continuing education.
Perform all other duties as assigned.
Complete necessary forms, complete exams in Cerner, and maintain procedure logs. Ensure QC is completed and logged.
Maintain a clear, neat, and safe work environment for patients and staff. Ensure that supplies have been stocked in work areas.
Be able to respond quickly in an emergent situation.
Utilizes sterile technique when required. Remove any expired materials.
The technologist will not diagnose; this is the function of the physician or Radiologist.
Seeks and accepts consultation and feedback for the purpose of maintaining or improving the quality of diagnostic ultrasound.
Required Skill/Abilities
Registered with the American Registry of Radiologic Technologists (ARRT)
Registered ARDMS
Current Radiology Technologist (RT) licensure with the State of Utah
Basic life support (BLS) certification for healthcare providers.
Multi-modality in CT and X-Ray preferred but not required
Attention to detail, mathematical skills, and technical skills.
Effective communication and interpersonal skills.
Understanding the use of software, such as medical image processing software
Ability to listen and understand spoken and written words and proper interpretations
Demonstrate competence in all relevant areas
Should be flexible, dependable and be able to demonstrate sound judgment
Physical Requirements
Hearing/Listening, Lifting, Manual Dexterity, Seeing, Standing.
Work Schedule & Benefits
Full-time hourly position, regular business hours, with on-call weekends and holidays as needed.
Benefits include medical, dental, vision, health savings account, life insurance, paid time off, and 457(b) match.