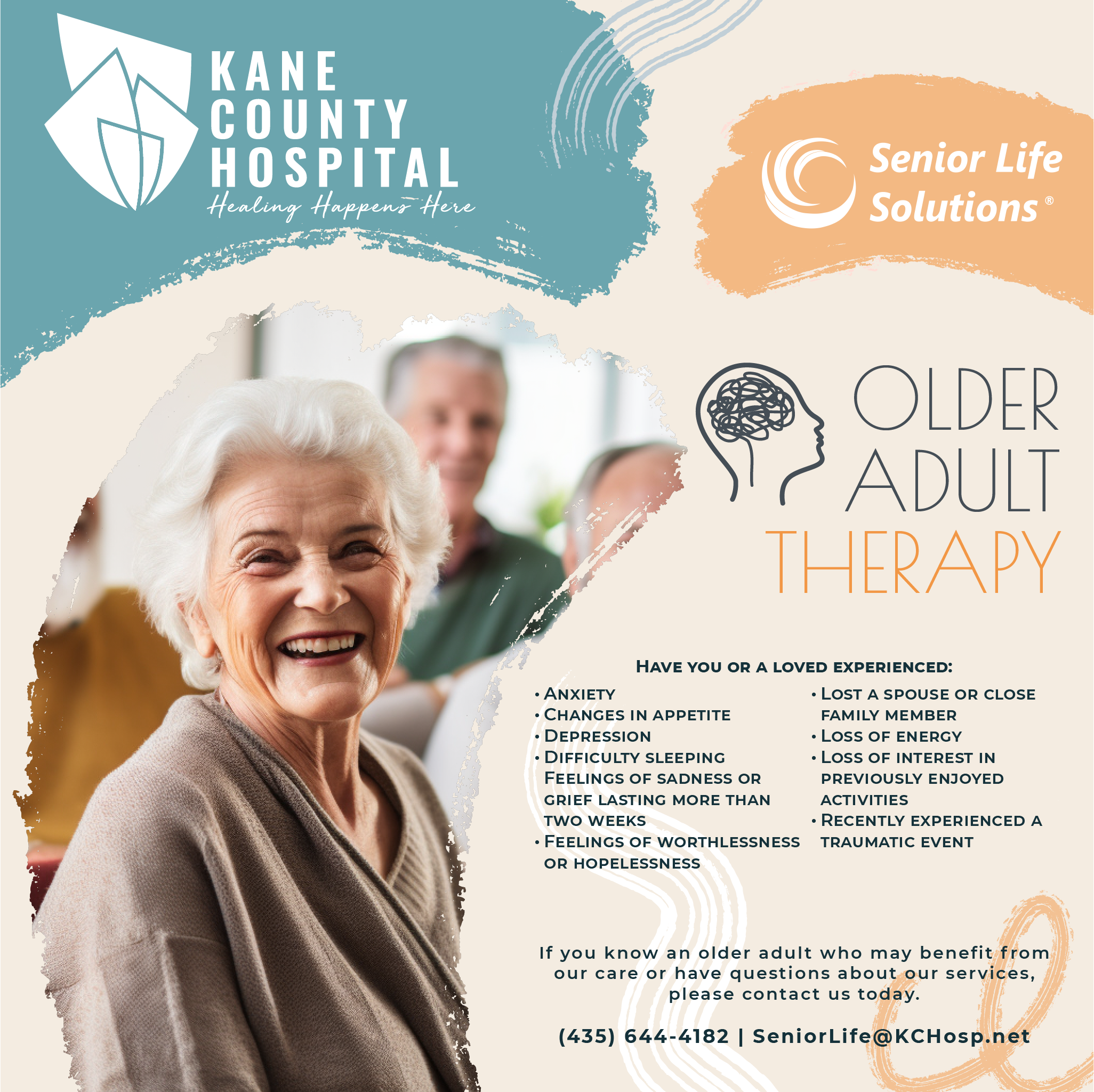 Kane County Hospital is proud to announce the opening of our new Senior Life Solutions Program!
Kane County Hospital's Senior Life Solutions is a new outpatient group therapy program designed to meet the unique needs of individuals, typically 65 and older, experiencing depression or anxiety related to life changes often associated with aging.
The program staff includes a board-certified psychiatrist, licensed therapists, a registered nurse, and other professionals dedicated to the emotional well-being of the older adults in our community. Anyone can make a referral to the program. This includes family members, physicians, nurses, or other healthcare professionals, and self-referrals.
If you know an older adult who may benefit from our care or have questions about our services, please call us today (435) 644-4182. Click the button below for additional information and options.