Dr. Michael S. Hewitt, MD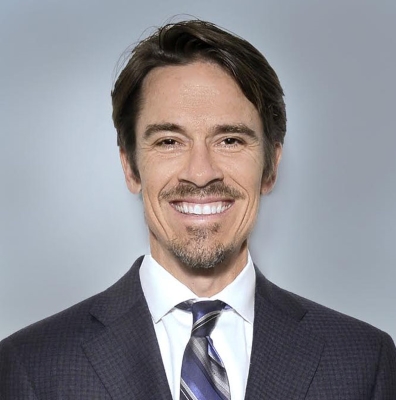 Dr. Michael S. Hewitt Joins Kane County Hospital's Orthopedic Sports Medicine Team
Kane County Hospital is proud to announce the addition of Dr. Michael S. Hewitt, a renowned orthopedic sports medicine specialist, to our esteemed medical team every 2nd and 4th Thursday of each month. With his expertise and dedication to providing exceptional care, Dr. Hewitt brings a wealth of knowledge and experience to our hospital and the community. Dr. Hewitt will begin to see patients in our new Specialty Group clinic on July 20th. We will be having a community meet and greet in the hospital lobby from 11:00 a.m. to 1:00 p.m. on the 20th. Please come join us for the opportunity to get to know Dr. Hewitt and ask him questions. We will also have some of our new equipment on display with a demonstration. Our great dietary staff will be providing food and refreshments. Our contact information is listed below to schedule a clinic appointment.
Dr. Hewitt is a board-certified orthopedic surgeon with a specialization in sports medicine. He has a remarkable track record in treating a wide range of sports-related injuries, helping athletes of all ages and skill levels regain their strength and mobility. Dr. Hewitt's passion for sports medicine has made him a sought-after practitioner, known for his comprehensive approach to patient care.
With his extensive training and experience, Dr. Hewitt excels in diagnosing and treating various orthopedic conditions, including ligament tears, joint instability, fractures, and tendonitis. Some of the minimally invasive surgeries he will be performing include arthroscopic rotator cuff repair, arthroscopic knee repair, and anterior cruciate ligament (ACL) reconstruction. He combines his expertise with the latest advancements in surgical techniques and non-surgical treatments to deliver personalized care plans tailored to each patient's unique needs.
Dr. Hewitt graduated AOA from Tufts University School of Medicine and completed his orthopedic training at Harbor/UCLA Medical Center. He pursued advanced training through a fellowship in sports medicine. His commitment to staying at the forefront of his field is evident through his active involvement in research and his continuous pursuit of knowledge in the ever-evolving field of orthopedics.
In addition to his clinical work, Dr. Hewitt is deeply committed to community education and outreach. He regularly participates in seminars and workshops, sharing his expertise with athletes, coaches, and sports enthusiasts. He is a former assistant physician for the Denver Outlaws professional lacrosse team. Through his dedication to promoting injury prevention and wellness, Dr. Hewitt strives to empower individuals to lead healthy, active lives.
Kane County Hospital is thrilled to welcome Dr. Michael S. Hewitt to our orthopedic sports medicine team. His addition further strengthens our commitment to providing exceptional orthopedic care and reinforces our position as a leading healthcare institution in the region. Patients can now benefit from Dr. Hewitt's specialized expertise, state-of-the-art treatments, and compassionate approach to healthcare.
If you or a loved one is in need of expert orthopedic sports medicine care, we invite you to schedule a consultation with Dr. Hewitt at Kane County Hospital's new Specialty Group clinic. Together, we can help you overcome sports-related injuries and get back to the activities you love with renewed confidence and strength.
Contact information: KCH Specialty Group
Hospital Address: 355 Main St. Kanab, UT
Phone: 435-644-4115
As our surgical services continue to expand, we are also excited to announce the onboarding of a general surgeon in the near future. We will continue to provide announcements as other surgeons join our medical team. We look forward to providing excellent care and services to our community.