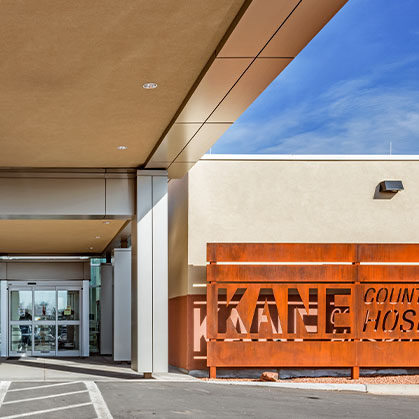 Housekeeping Staff
Job Summary:
Cleaning and servicing all areas of the hospital as assigned. Full-time, 40 hours per week with a great benefits package starting first day of work.
Duties/Responsibilities:
Cleans assigned areas by washing furnishings and equipment and mopping floors with special cleaning solutions and disinfectants to prevent the spread of disease. Uses damp, disinfectant-treated cloths and vacuum cleaner to dust windowsills, blinds, floors, furniture, and equipment in an orderly fashion. Scours and polishes sinks, tubs, mirrors, and other equipment.
Assembles materials and supplies from the supply room and transports them to the work area.
Replenishes supplies of soap, towels, and other dispensable items.
Reports mechanical failures or negative conditions observed in assigned area to the Director or Linen Aide.
Gathers and disposes of trash, washes wastebaskets and large refuse containers, and relines with plastic bags.
Removes soiled linens.
Use floor machine to scrub and polish floors.
All other duties as assigned.
Required Skills/Abilities:
Must know how to use common housecleaning implements such as mops, floor waxes, and scouring pads to keep areas clean and well serviced.
Must know how to care for equipment, how to measure cleaning solutions, and to be alert to hazards.
Ability to follow oral or written instructions.
Education and Experience:
High school graduate preferred.
Previous cleaning experience in a hospital setting preferred.
Physical Requirements:
Must be able to endure long hours of continuous work.
Physical effort required by the job includes standing, stooping, pulling, pushing, and lifting up to 25 pounds.
Work Schedule
40 hours per week, varies Sunday through Saturday.
Benefits include medical, dental, vision, health savings account, life insurance, paid time off (PTO), and 457(b) match.
To apply click here.