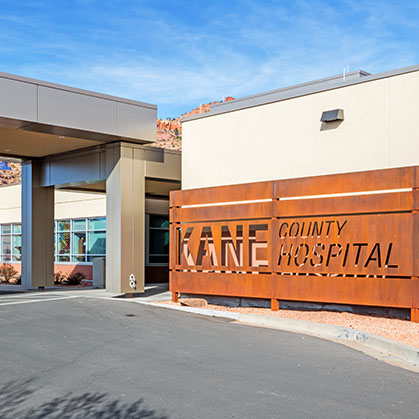 Full Time Cook
Position Summary:
The Cook is an important part of the Dietary Team. Dietary team members play a critical role in providing healthy, nourishing meals for our patients and staff. Our dietary team is responsible for preparing delicious foods in accordance with established menus, recipes, and sanitary standards. Our Cooks make a difference in the lives of our patients every day through courteous and efficient service. The cook is responsible for preparing or directing the preparation of food to be served.
Key Duties:
Prepares or directs preparation of food served using established production procedures and systems.

Prepare and cook nutritionally adequate meals for all modified and regular diets.

Prepares for next days meals by assuring there are adequate supplies and by preparing meat if necessary.
Clean and sanitize kitchen and utensils used in cooking; properly store food and supplies.
Perform all other related duties and assignments as required or requested within the scope of the position by supervisor.
Qualifications:
Demonstrated cooking skills and ability to follow established menus and recipes, required
Excellent customer service skills, required
Schedule flexibility to meet the needs of the department, required
Must be comfortable working as part of a team as will as making sound judgement calls
Must be reliable, timely, and emotionally mature
Familiarity with food allergies, sensitivities, and other dietary needs, preferred
High school diploma or equivalent, preferred
Must be able to complete forms and records, and follow established policies and procedures as well as follow written and verbal instructions
Physical Requirements:
Must have the physical ability to lift large storage containers and perform proper body mechanics to transport food and dishes.
Prolonged periods of standing with occasional periods of sitting are required.
Work Schedule:
Will vary, with split shifts – AM/PM
Weekends, Holidays are required
How to Apply: Applications are available at Kane County Hospital Registration Desk or download an application from our website: https://kchosp.net. Email applications to knuttall@kchops.net or hand deliver to hospital at 355 N. Main St., Kanab, Utah.