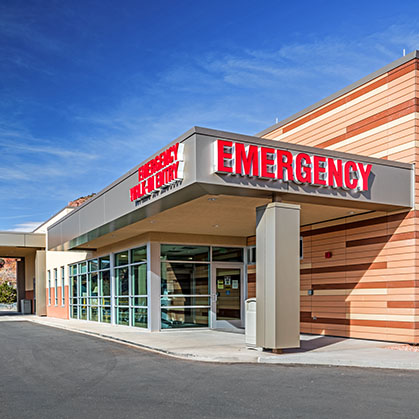 Emergency Medical Services EMS Director
Job Summary
Responsibility for managing the county-wide efforts for EMS. The EMS Manager will work closely with the EMS Medical Director, the Fire Chiefs that have EMS responsibilities, and the EMS part time volunteer employees. Provides oversight for the Ambulance Coordinator, the Training Officers, and EMT personnel. Provides guidance for policies and procedures of the EMS services and works on county-wide protocols with the EMS Medical Director. Oversees licensure and regulatory compliance.
Supervisory Responsibilities
Hires and manages the hospital Ambulance Coordinator.
Hires and trains EMT personnel that are part time volunteer employees of the hospital.
Coordinates with Schedules of the various fire departments where EMTs are employed by the fire departments and hospital EMTs are the second ambulance personnel.
Oversees the organizations training needs and works with the various organizations and their training officers to ensure quality training for the countywide EMS services.
Conducts performance evaluations that are timely and constructive.
Handles discipline and termination of employees as needed and in accordance with company policy.
Essential Duties and Responsibilities include the following:
Coordinates with various EMS/Fire entities to ensure countywide quality EMS services.
Leads development and implementation of training programs for EMS countywide.
Ensures that the Utah BEMSP Ambulance License is maintained.
Actively pursues the Utah BEMSP grant each year and any other grants that may be available.
Represents our agency as the Utah Pediatric Emergency Care Coordinator.
Regularly participates in Utah Rural EMS Directors Association of Utah meetings.
Represents agency as an active member of UHERT (Utah Medical Emergency Response Team)
Attends or delegates attendance to BEMSP committees and subcommittees.
Has responsibility for hospital part time volunteer EMTs.
Participates as an active member of the Kane County LEPC.
Attends board meetings as required to discuss EMS.
Ensures that the Ambulance Coordinator is properly maintaining ambulances, planning for new purchases, and keeps each ambulance certification current.
Ensures that the Ambulance Coordinator is stocking the ambulances with supplies, maintains appropriate inventories, and rotates stock to avoid outdated supplies on the ambulances.
Develops policies and procedures for the EMS department.
Works closely with the EMS Medical Director to establish protocols for the EMS.
Qualifications
To perform this job successfully, an individual must be able to perform each essential duty satisfactorily. The requirements listed below are representative of the knowledge, skill, and/or ability required. Reasonable accommodations may be made to enable individuals with disabilities to perform the essential functions.
Education and/or Experience:
Must be certified and licensed as an EMT-B or higher level of emergency responder.
Must have five or more years practical experience as an emergency responder.
Preferrable prior management experience in EMS.
Demonstrated knowledge of regulations for EMS in Utah. Knowledge of Arizona is a plus.
Demonstrated knowledge of training requirements for EMTs.
Equivalent combination of education and experience may be considered.
Skill/Abilities:
Excellent verbal and written communication skills.
Proficient in latest techniques for emergency responders.
Ability to work in collaboration with leaders of other organizations.
Strong organizational skills and attention to detail.
Strong analytical and management skills.
Excellent interpersonal skills.
Physical Requirements:
Be able to lift, carry, and transport injured, sick or incapacitated patients from residential or accident scenes to a medical facility.
Generally, should be able to lift and carry up to 50 pounds.
Work Schedule:
40 hours per week, regular business hours; on call as needed nights and weekends.
Benefits include medical, dental, vision, health savings account, life insurance, and 457(b) match.
How to Apply:
Applications are available at Kane County Hospital Registration Desk or download an application from our website: https://kchosp.net. Email applications to knuttall@kchops.net or hand deliver to hospital at 355 N. Main St., Kanab, Utah.