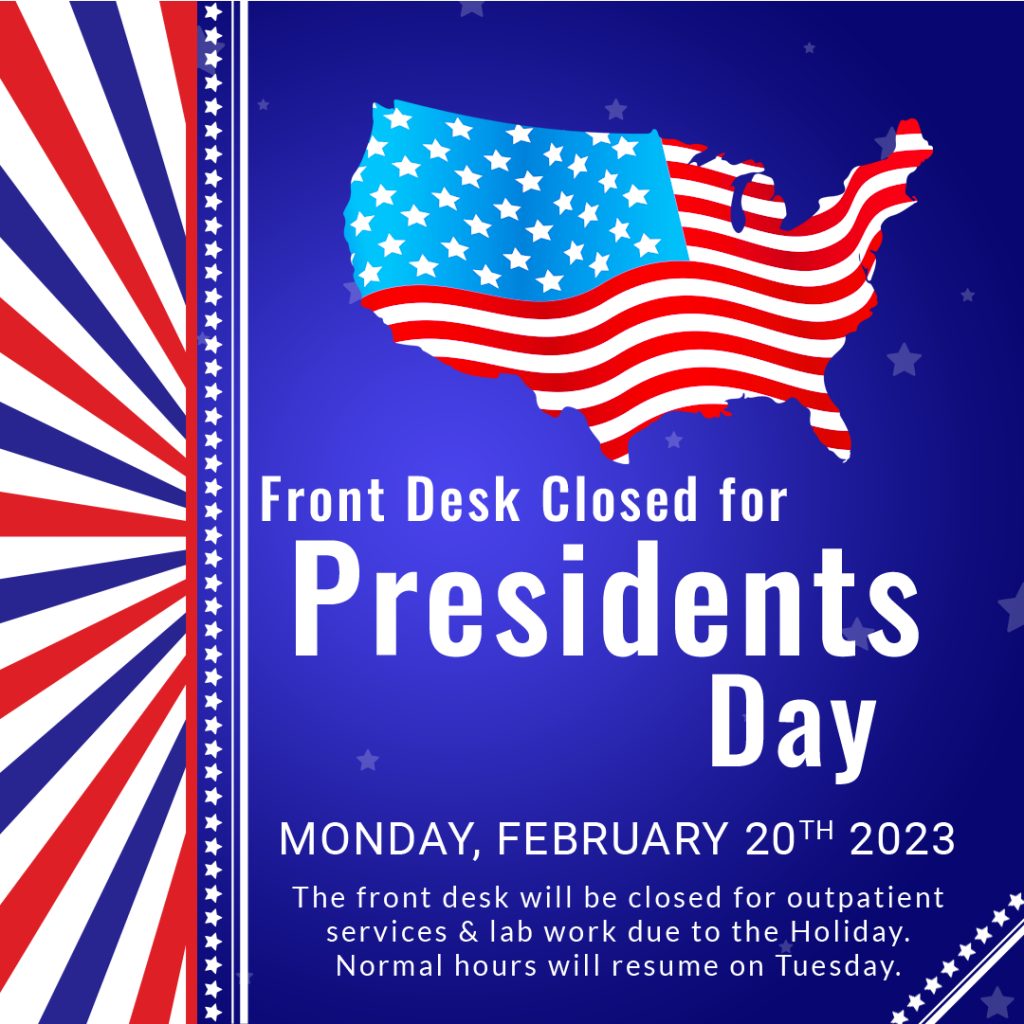 Reception Desk Closed for President's Day
Our reception desk will be closed February 20th, 2023 due to the holiday. Our regular hours of operation will resume on the 21st.
Please plan for any outpatient or laboratory services after the 20th.
We apologize for the inconvenience and thank you for your patronage.
Emergency services will still be available through the Emergency Room entrance.